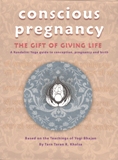 Conscious Pregnancy: The Gift of Giving Life
This is THE Kundalini Yoga handbook for pregnancy. Tarn Taran Kaur shares a wide and deep spectrum of ancient yogic knowledge and practical life style information, based on the teachings of Yogi Bhajan, the Master of Kundalini Yoga. You will enjoy the stories, yogic tips and inspirational guidance from meditative conception, to the 40 Day celebration, to a yogic yoghurt mixture to prevent stretch marks, to clever ways to add protein into your diet, to a mantra for your child at birth, to how to strengthen your nerves, and the birth process.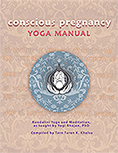 Conscious Pregnancy Yoga Manual
This manual presents an assortment of Kundalini Yoga which are beneficial and safe to practice during pregnancy. You will be inspired by an ample collection of meditations that will empower you during pregnancy, enhance your awareness of being a woman, prepare you for the adventure of birth, and establish more authentic relations.
Order both books so you can be prepare yourself in body, mind and spirit. BUY NOW!

Tarn Taran Kaur and a team of trainers also offer Yoga Teacher Training in Conscious pregnancy around the globe. For more information about this KRI-recognized Specialty Training based on the teachings of Yogi Bhajan, email info@kundaliniwomen.org.



Fountain of Youth
The Kundalini Yoga sets and meditations in Fountain of Youth are transformational gems which will keep you young and radiant! You will cherish them. Though the yogic technology in this book was originally taught at Women's Camp, Yogi Bhajan said that anyone could practice them and reap the benefits.
BUY NOW: www.a-healing.com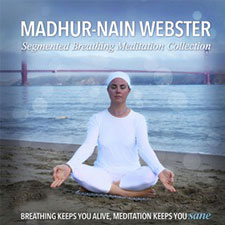 Meditation Collection
By Madhur-Nain Webster

Madhur-Nain upbringing was centered on the spiritual traditions and practices of yoga. Born in Amsterdam to accomplished yoga teachers (Tarn Taran Singh & Kaur) who still travel and teach all over the world. Her name, meaning "lotus eyes" in Punjabi, was given to her by famed Kundalini Yoga Master and close personal family friend, Yogi Bhajan.

Madhur Nain's genuine love of humanity and fascination with the human mind and behavior inspired her to pursue a career where she could influence people and enrich their lives. Madhur-Nain has been a certified Kundalini Yoga and Meditation teacher and trainer for over 10 years. She has developed beautifully mastered collections of meditations and segmented breathing music. Shop at her website >
Snatam Kaur's new album "Divine Birth" is designed to support women during and after pregnancy, helping them to live up to their own destiny as a mother and supporting the development of the new life growing inside her, whether inside her womb or later on inside her heart.
LA MUJER NOBLE
By Sat Kirin Kaur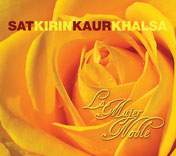 This one song is so powerful for guiding women to their power through NOBILITY. Remixed from the CD: BLESSINGS OF A WOMAN and recorded in Santiago, Chile in January, 2010 after the Kundalini Yoga Festival there. It is a full 10.05 minutes with added vocals for a beautifully embellished, already most popular track.The original mix was provided by Thomas Barquee with remix by Carlos Fernandes, translation by Carlos and Sat Shabd Singh of Santiago, Chile. Purchase from Spirit Voyage here >