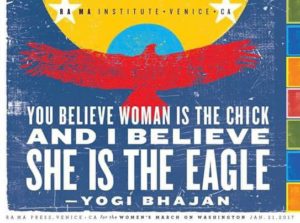 Kundalini Yoga, the Yoga of Awareness, was brought to the West by Yogi Bhajan in 1968. Yogi Bhajan taught that, through the practice of Kundalini Yoga and meditation, an individual can live as a happy, healthy and holy human.
The technology of this yoga brings into balance the glandular system and strengthens the nervous system. This is the first step toward building your capacity for creative potential and vitality, so that the challenges of life can be met with nobility and strength.
Kundalini Women will bring you these teachings that will help enhance and uplift you as a woman, as well as practical information and wisdom about the childbearing years.
The Journey from Woman to Mother
Conscious Pregnancy Training is a comprehensive 103-hour course for exploring a woman's journey to motherhood. Because the training includes an in-depth study of the identity of a woman, her relationships and building her family culture, through the birthing and postpartum process, it would  benefit any woman. It is an outstanding preparation for women who are planning to become mothers, or are interested in educating girls or women.
In 1978 Tarn Taran Kaur Khalsa established this training for German Kundalini Yoga teachers. Since then, this Conscious Pregnancy Training has been taught regularly around the globe, inspiring over 3,000 yoga instructors to share these precious yogic teachings.
About Tarn Taran Kaur Khalsa
Tarn Taran Kaur travels extensively internationally, sharing the wide spectrum of Kundalini Yoga teachings as taught by Yogi Bhajan. She started teaching Kundalini Yoga in Amsterdam in 1972 at the direct request of Yogi Bhajan. Since that time, she and her husband, Tarn Taran Singh, have continued to teach throughout Europe, Mexico, South America, Australia, and Asia. She is an experienced international KRI Lead Trainer for Level One and Two. She has qualified herself as an international KRI Aquarian Academy Mentor, providing support, guidance, and wisdom for candidates as they prepare to become KRI Lead Trainers.
She is also the International Director for Kundalini Women, which offers Conscious Pregnancy Trainings, Women's Camps, and Women's Workshops. She has authored the Conscious Pregnancy: The Gift of Giving Life, and Conscious Pregnancy Yoga Manual.
When Tarn Taran Kaur is not teaching, she is nurturing her 1½ acre organic garden and orchard in beautiful northern New Mexico, USA.